Minitroll
Features
Model : Minitroll
Overall length : 8.30 m
Hull length : 7.99 m
Waterline length : 7.52 m
Beam width : 2.70 m
Draft : 0.95 m
Rudder(s) : 1
Category : B
Cabin(s) : 1 double + 1 single
Berth(s) : 4
Head(s) : 1
Other : Cruising speed 9.5kt (max 11.5kt), possibility to install a mast and small sails of 12m² (mainsail + jib)
Engine(s) : Vetus type M4.55 55ch@3000rpm
Fuel tank : 110 L
Water tank : 400 L
Architect(s) : Jean-pierre Brouns
Personnality
Looking for a boat that will turn heads? A simple, small and versatile boat? The minitroll 27 is for you!
Small but strong, this fifty has a shallow draft (0.95m) which allows it to navigate in the vast majority of water bodies. Moreover, its hull and its triplane shape (bi-keel + rudder) allow it to run aground on beaches with ease.
Layout
The Minitroll is a small, comfortable motor yacht convertible fifty that can accommodate up to 4 people. It is composed of a large saloon/lounge with kitchen on the main deck and two bedrooms and a bathroom on the lower half of the floor.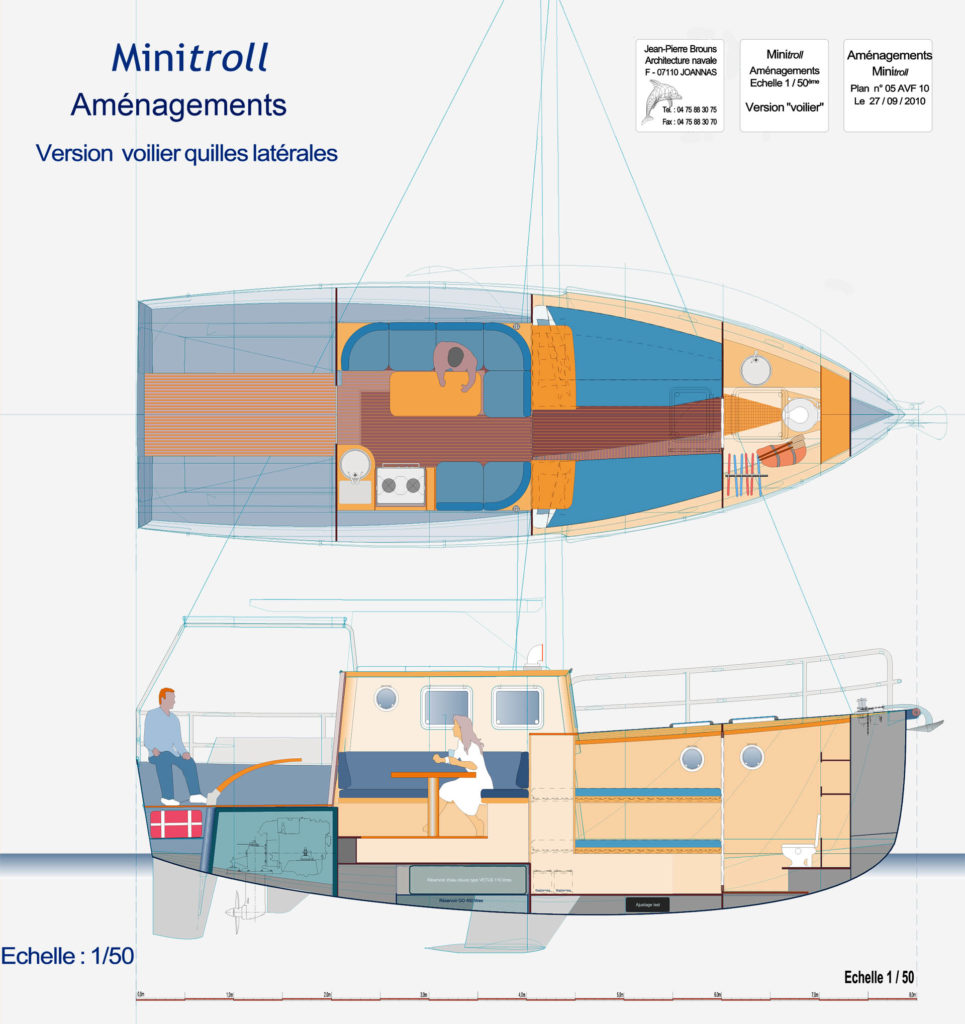 Your META
About
You want to hear from the META owners themselves? Visit their sailing blogs : https://meta-yachts.com/adventurers/
A word from the architect : http://www.brouns.fr/wp-content/uploads/2020/01/Minitroll-descriptif-En.pdf
---
Technical sheet download
Download the technical sheet