META Boat Yard – Industry Award !
META Boat Yard was awarded the industry award at the "Fête de l'entreprise" (companies celebration) last Thursday in Lyon.
This year META boat yard won this award in recognition of its unique and specialized skills.
The event is a yearly event in the Rhône-Alpes area, awarding companies in various category : Industry, environmental impact, societal impact, favorite, trade and crafts, VSE, start-up, business transfer, Made in Auvergne-Rhône-Alpes, Best hope, Innovation and Entrepreneur of the year.
Naval ship building and naval architecture is rare in the area, but more than this, META Ship Yard owns a very specific set of skills within ship building as the inventor of the Strongall building process.  Our welders are highly skilled and trained in house insuring a smooth skill transfert between the generations of workers.
This award comes almost three years after Philippe Brabetz took over the company, we are proud to say that the work and efforts of our team toward a revalorisation of the name META is showing results.
We're looking forward to a great year 2023 full of projects, creativity and the growth of the META Yachts family !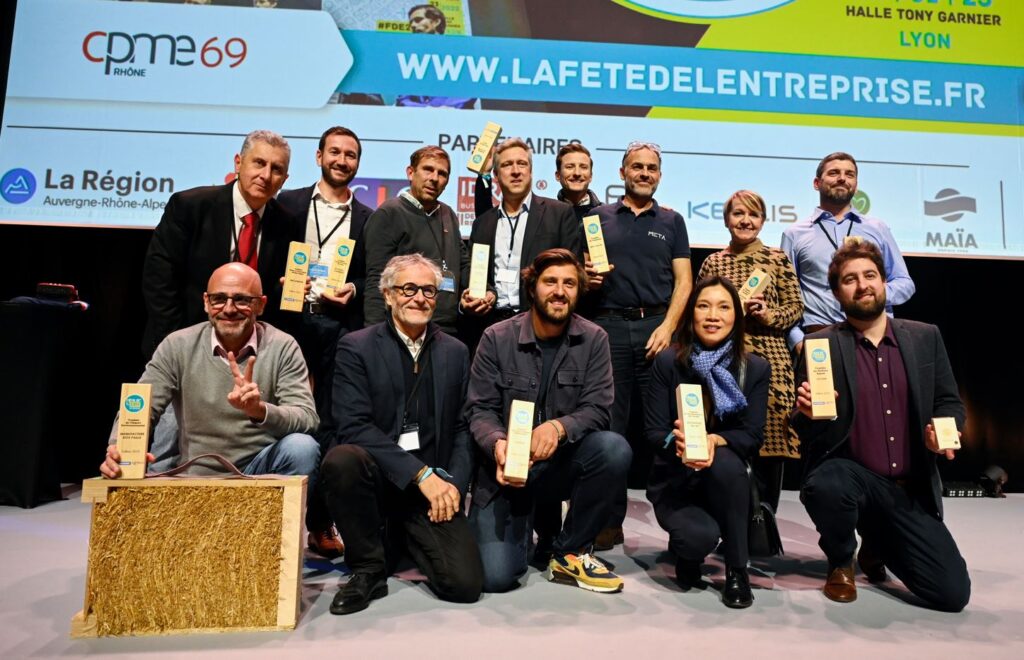 More information on LeProgrès page : https://www.leprogres.fr/economie/2023/01/26/fete-de-l-entreprise-laureats-people-et-bonne-ambiance-a-la-halle-tony-garnier-ce-jeudi-soir