Noé
Features
Model : Noé
Overall length : 23.94 m
Hull length : 23.50 m
Waterline length : 21.25 m
Beam width : 5.02 m
Draft : 1.30 m
Lightcraft displacement : 27 t
Maximum displacement : 47 t
Rudder(s) : 2
Category : C or B
Cabin(s) : 1 double + 1 with 2 beds (according to layout)
Berth(s) : 6
Head(s) : 1
Saloon : Large indoor living room + outdoor terrace
Engine(s) : 2 x 135 hp (any type of propulsion possible)
Architect(s) : Jean-pierre Brouns
The Noé, a real 24 meter long living arch, is a mobile autonomous floating dwelling for sailing at sea and rivers.
The deck can receive a multitude of potential options to make it as you wish a floating dwelling, a travel ship, a professional or advertising space or even a means of autonomy / autarky.
Its hull gives it a great sobriety in thermal engines and allows electric propulsion if necessary. It is also designed to be easy to maneuver.
It is eligible for river and maritime navigation in category C; the access to category B depends on the choice of personalization. Its options are grouped around 7 major customizable items: wheelhouse, rear bunker, living quarters, terraces, greenhouse, motorization, underdeck layouts. Of course, you have the possibility to submit additional options. This real floating Swiss knife will satisfy the most demanding.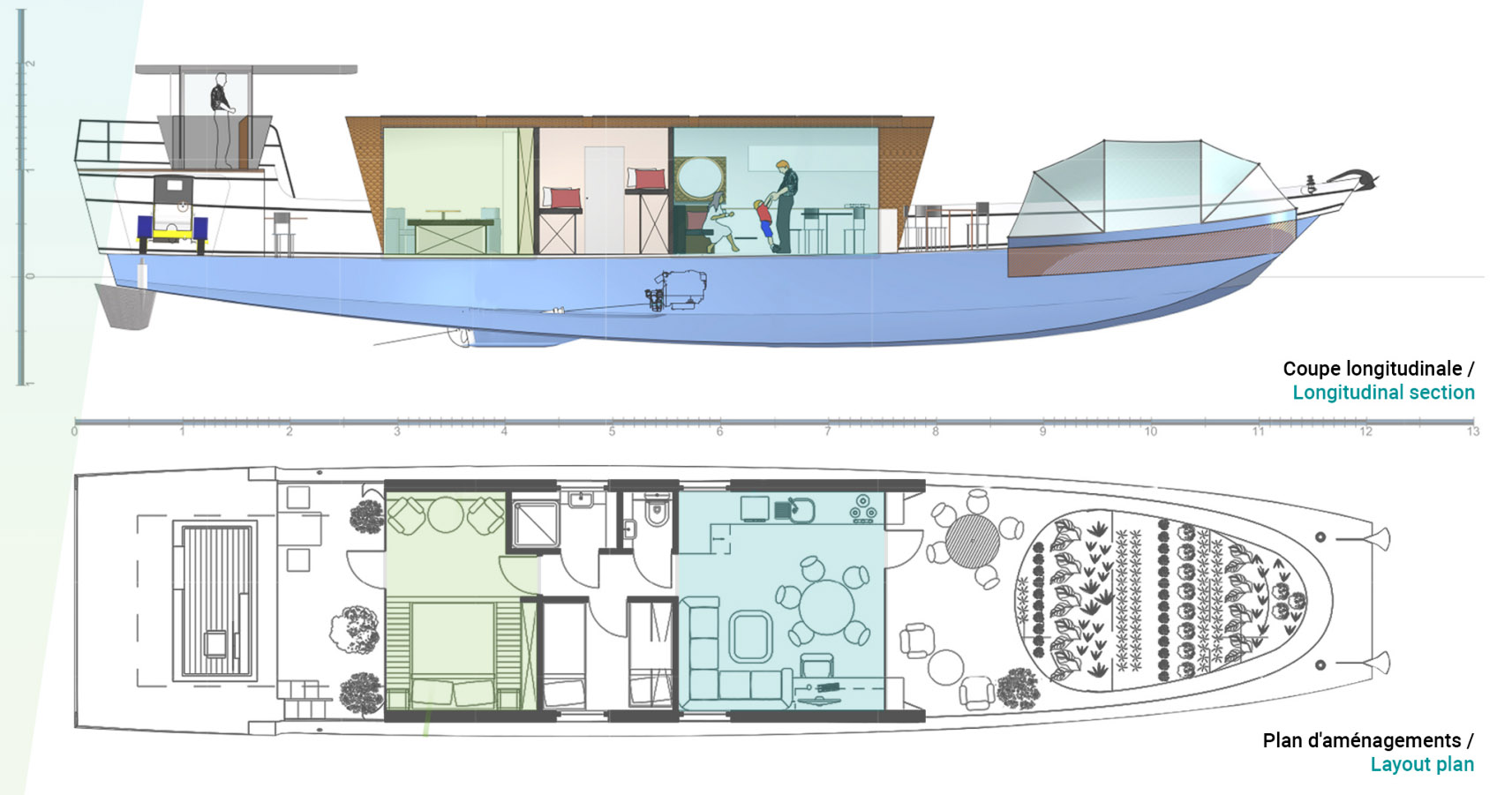 ---
Technical sheet download
Download the technical sheet